YOUR EXPERT IN REAL ESTATE AND COMMERCIAL EVALUATION
CAPAN & BORDES is an independent appraisal firm for property evaluations, founded in Nice in 1995 by Gérard CAPAN, and currently directed by Sandrine BORDES.
Deeply attached to the quality of our work, our firm carries out bespoke property appraisals involving valuation of all kinds of real estate assets and rights.
The Côte d'Azur, a land of "sound values"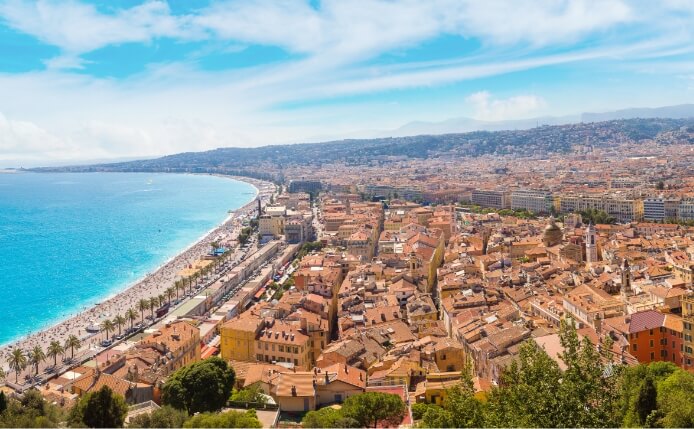 We assist clients in very varied contexts, whether amicable in the case of residential or commercial real estate, land acquisition, or legal in the case of appraisals related to the economics of commercial leases.
Qualified and certified surveyors, we are members of recognized professional organizations and registered on lists of legal experts.
Our expertise enables us to appreciate the factors contributing to a property's value with exactitude, and guarantee a very high level of demonstration in detailed, well-reasoned appraisal reports, drafted in French or English, and adapted to address the issues specific to each case.
We observe a code of ethics and a strict line of conduct, particularly in terms of independence, impartiality and discretion.
Backed by experience of over 30 years in real estate, we know and perfectly master the specific aspects of the local property market.
We mainly operate across the entire Côte d'Azur, in the "départements" of the Alpes-Maritimes and the Var.
Being members of a group of independent real estate experts – Groupe ABC – enables us to extend our field of activity to all of France and meet the needs of our institutional, land-owning and large user clients.
Groupe ABC
CAPAN & BORDES is a founding member of the group of real estate experts, GROUPE ABC. It consists of a network of independent real estate assessment companies of wide renown, based in their respective regions and capable of meeting all evaluation requirements all over France.
The group was born in 2013 of a desire to offer investment owners and/or users a unique solution comprised of a global service-supplier offering perfect mastery of local property markets.
Our unique organization has already won over many national clients, through framework contracts (POSTE-IMMO, SNCF, UCANSS…) and private contracts (cooperatives, commercial brands, landholdings…).
CAPAN & BORDES can thus meet the needs of institutional clients and large users throughout the Mediterranean basin and in Corsica.
These partners cover the rest of France.